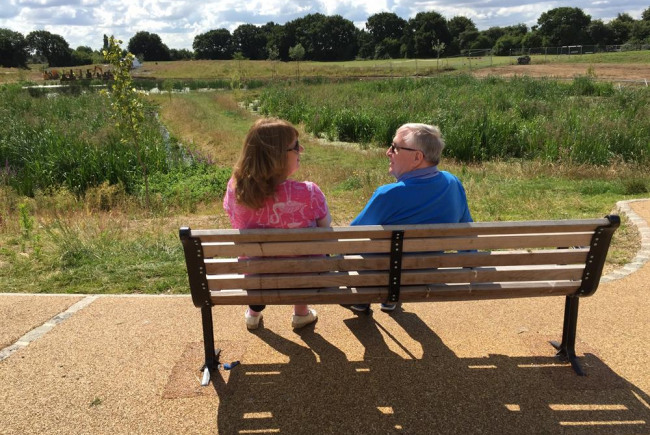 The Friends of Firs Farm are using the crowdfunding website Spacehive to raise money to set up a Community Hub and Dementia Cafe.  The cafe would act as a space where the community, including people with dementia or autism, could come together in an inviting and welcoming environment - a welcome safe space, with memory stimulation, and somewhere to, in the words of Alzheimer's Café founder, Dr. Bere Miesen, "just be".
The project would cost £66.232.  Some council funding would be provided, but most of the money would have to come from sponsors - whether individuals or businesses.
As with all crowdfunding projects, no money will be taken from you unless the fundraising is successful and the project goes ahead.
The proposal is to create the cafe in a part of Firs Farm which is currently underutilised.  The cafe project would have multiple uses:
it would provide a welcoming safe hub for the community, people with dementia or autism
It would provide suitable volunteering opportunities for hub users
It would be used to hold events that would raise additional funds to further improve the sustainability of Firs Farm
It would encourage people with dementia or autism to participate in Firs Farm's available exercise activities.
It would help bring the community together.
The Friends point out the need for spaces where people with dementia, carers, and other people from the community can meet people who are in the same position and share their frustrations, experiences both good and bad. Somewhere where they can feel normal.
To contribute to the project, visit www.spacehive.com/firsfarmcafe.