This event was in the past. For current and future events visit our What's On Page
.
Saturday 12 January 10.00am - 11.40am
Breeze to Oak Hill Park bike ride (women only)
Broomfield Park (Palmers Green) to Oak Hill Park (East Barnet)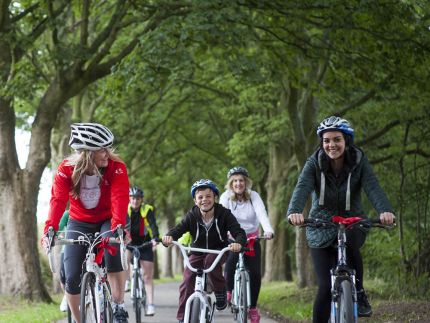 Women 16+ only.  Limited places - booking essential
This ride takes us from Broomfield Park along the Pymmes Brook to the café in Oak Hill Park. We'll begin with a turn around Broomfield Park for some practice. Come and enjoy the autumn colours and open spaces. Breeze is fun, friendly and free and no one is ever left behind. The ride is suitable for anyone who can ride a bike, but perhaps is a bit nervous about the roads and would like to ride in a group to gain experience.
www.letsride.co.uk/rides/breeze-to-oak-hill-park
PGC cannot guarantee that all What's On information is 100% accurate. If in doubt, we recommend you contact the organisers or visit their website using the More Details button.