This event was in the past. For current and future events visit our What's On Page
.
Friday 29 March 5.00pm
David Baddiel's Animalcolm
Millfield Theatre, Silver Street, N18 1PJ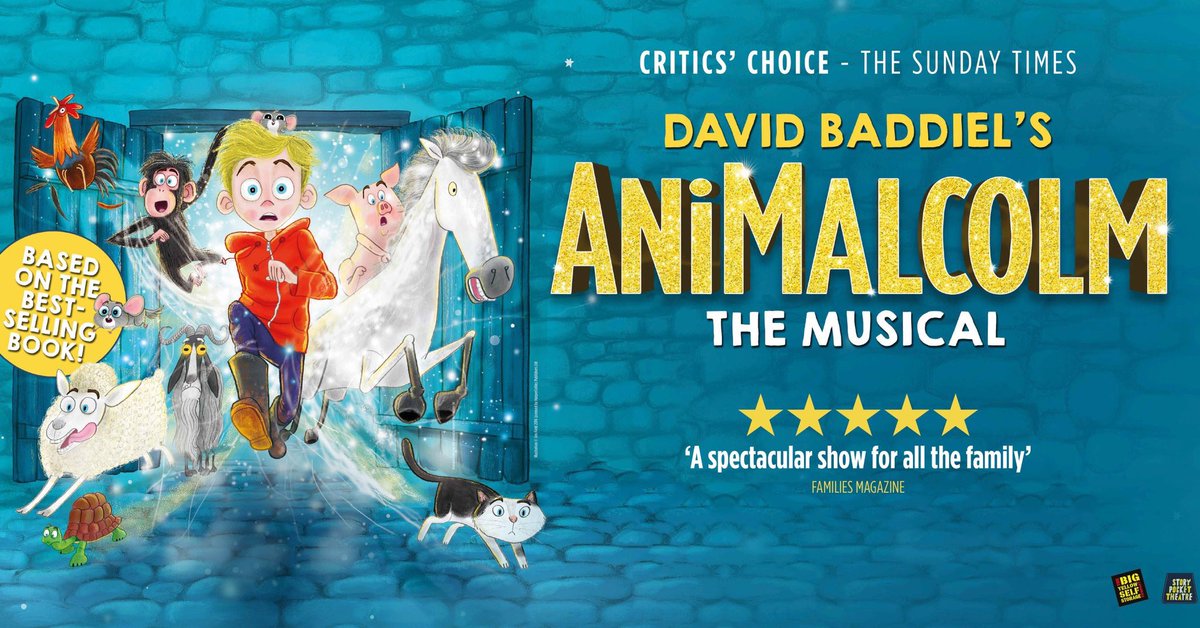 Malcolm doesn't like animals, which is a problem because his family love them. Their house is full of pets. What the house is NOT full of is stuff Malcolm likes. Such as the laptop he wanted for his birthday.

The only bright spot on the horizon is the Year Six school trip, which Malcolm never thought his parents would pay for. And yet there he is, on the bus, heading to……oh no. A farm.

After a bizarre school trip unlike any other, Malcolm begins to understand animals more deeply than anyone. But will he end up the same as before? Because sometimes the hardest thing to become is…yourself.

A vibrant, energetic and gloriously funny musical from the award-winning Story Pocket Theatre. ANiMALCOLM combines physical theatre, puppetry and the company's outstanding storytelling style to bring David Baddiel's magical and wonderfully comic story to the stage. Age 5+


"Spending an hour with Story Pocket Theatre is like curling up in a warm bed, and being read a story while you nibble on a piece of toast…Well-loved, well-delivered and very well received stories." - Kelly Apter, The Scotsman

"beautifully scripted, intelligently connected, and skilfully performed… this talented group are producing some of the best children's theatre we have seen."- Caro Moses, Three Weeks
ADULT £16.50, CHILD £15, FAMILY OFFER: £58 (BASED OF 4 TICKETS, MINIMUM OF 2 CHILDREN)
PGC cannot guarantee that all What's On information is 100% accurate. If in doubt, we recommend you contact the organisers or visit their website using the More Details button.