This event was in the past. For current and future events visit our What's On Page
.
Saturday 15 December 2018 7.30pm
Enfield Choral Society Christmas Concert
St Stephens Church, 43a Village Road, Bush Hill Park, EN1 2ET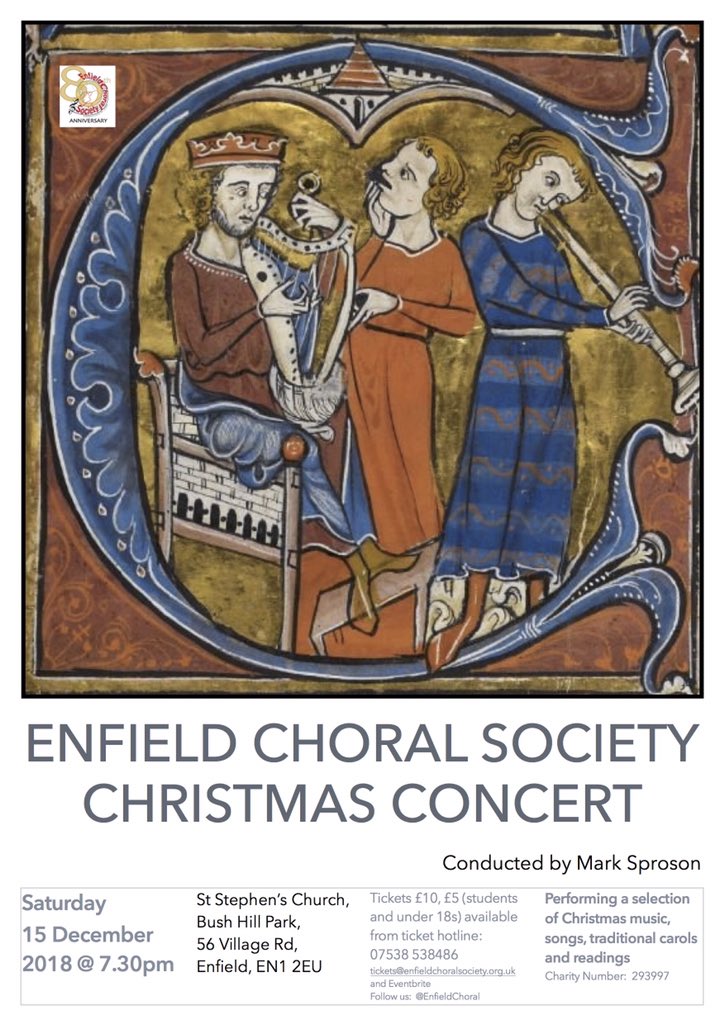 Feeling Christmassy? Come and soak up the festive atmosphere at one of Enfield's most romantic churches. Join us in an evening of Christmas music, songs, readings and traditional carols – including some more unusual pieces - conjuring up images of cosy firesides, glasses of ale, tinkling bells and sparkling Christmas trees. Sing along with old favourites.
PGC cannot guarantee that all What's On information is 100% accurate. If in doubt, we recommend you contact the organisers or visit their website using the More Details button.