Saturday 20 July until Sunday 19 April 2020 10.00am - 6.00pm
Exhibition: Enfield at War 1939-45
Dugdale Centre, Enfield Town, EN2 6DS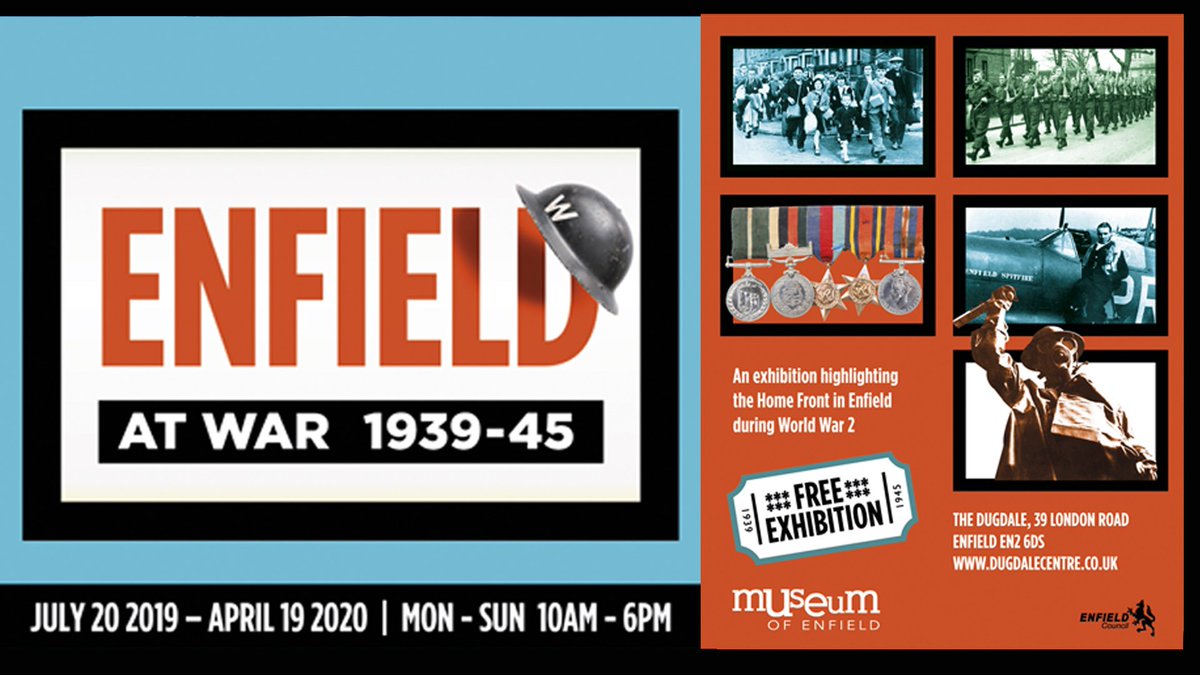 The Great War – the 'war to end all wars' – came to an end in 1918 but just over 20 years later a second world war was in progress. Once again, men from all corners of the globe were involved in conflict and everyone was affected by the turmoil it caused.
Civilians who were not in the armed forces and fighting on the various fronts but on the 'Home Front' were affected just as much but in different ways. Air Raids; rationing of food, clothes and fuel; changes to work patterns; evacuation and a disrupted education were just some of the ways that the lives of the residents of the three former districts of Edmonton, Enfield and Southgate were affected.
2019 is the 80th anniversary of the start of the Second World War and the Museum of Enfield has taken the opportunity to put on this exhibition to show some aspects of the Borough during this period and to mark the enormous contribution that local residents made both at home and abroad.To tell these stories we will use photographs, objects, letters and documents from the museum's collections, memories and loans from individuals and organisations and material from Enfield Local Studies & Archive Centre.
The exhibition will be accessible to all ages and will include a full programme of events and activities to engage with the people of Enfield and highlight the impact and significance of WWII on the Borough. For full details visit our Museum page here
PGC cannot guarantee that all What's On information is 100% accurate. If in doubt, we recommend you contact the organisers or visit their website using the More Details button.