Thursday 25 July until Tuesday 16 March 2021
Face Front Fest: Between the Wi and the Fi
Thursday @ 1pm and Friday @1pm & 7:30pm
Dugdale Centre, Enfield Town, EN2 6DS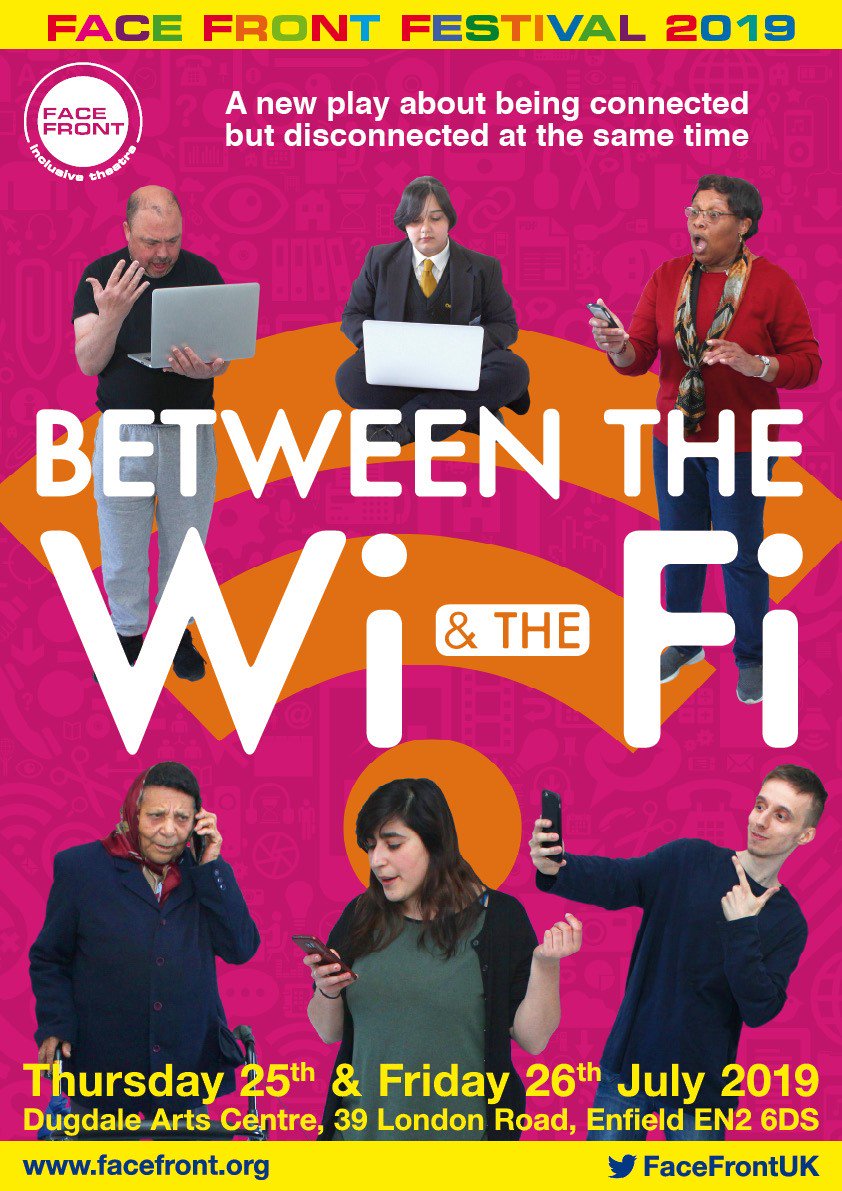 A community festival of inclusive theatre celebrating local disabled and non-disabled artists.
From mobile phones to virtual personal assistants, from drones to androids, technology is everywhere in our modern lives. However as technology evolves, loneliness is also spreading throughout modern society. In this inclusive play with music we explore both these growing epidemics through the lives of a busy modern family. Written, devised and performed by a cast aged 11 to 94!
PGC cannot guarantee that all What's On information is 100% accurate. If in doubt, we recommend you contact the organisers or visit their website using the More Details button.