This event was in the past. For current and future events visit our What's On Page
.
Saturday 1 June 2019 10.00am - 12.00pm
Jammin' at St John's: Marla Brown
St John's Church, Green Lanes, N13 4DB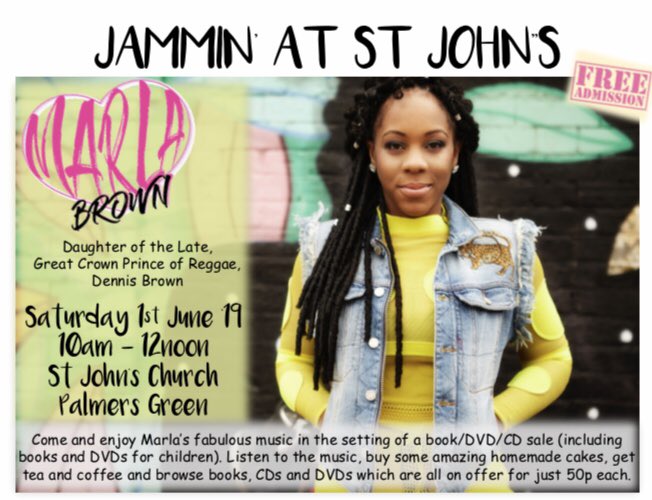 On the first Saturday of each month, we have our "Jammin' at St John's" sessions where we invite local musicians to perform.It all takes place in the setting of a book/DVD/CD sale and you are free to listen to the music, buy some amazing homemade cakes, get some tea and coffee and browse books, CDs and DVDs which are all on offer for 50p each. 
Take a look at our upcoming music below. If you are a musician interested in performing, please find out more on the St John's website.
UPCOMING MUSIC
1st June 10am – 12noon:
Marla Brown
www.itsmarlab.com
3rd August 10am – 12noon:
Hannah Robinson (voice and guitar)
PGC cannot guarantee that all What's On information is 100% accurate. If in doubt, we recommend you contact the organisers or visit their website using the More Details button.