This event was in the past. For current and future events visit our What's On Page
.
Saturday 29 June 2019 7.30pm
North London Symphony Orchestra: Bax / Walton / Vaughan Williams
St James Church, Muswell Hill, N10 3DB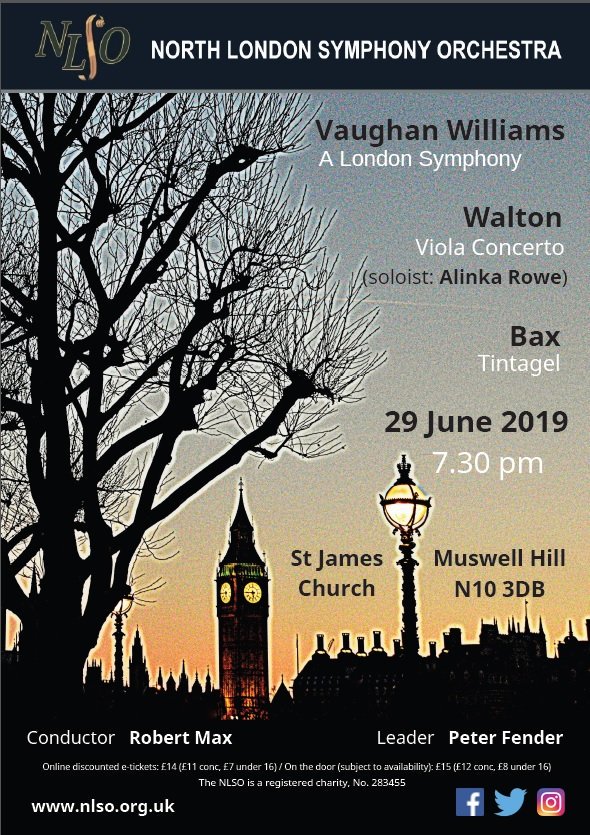 BAX: Tintagel
WALTON: Viola Concerto  (Soloist: ALINKA ROWE)
VAUGHAN WILLIAMS: Symphony No.2 "A London Symphony"
Conductor: Robert Max
Leader: Peter Fender
Alinka Rowe
PGC cannot guarantee that all What's On information is 100% accurate. If in doubt, we recommend you contact the organisers or visit their website using the More Details button.