Sunday 28 July 11.00am - 1.00pm
River Moselle walk: Wood Green to the River Lea
Wood Green Library to Markfield Park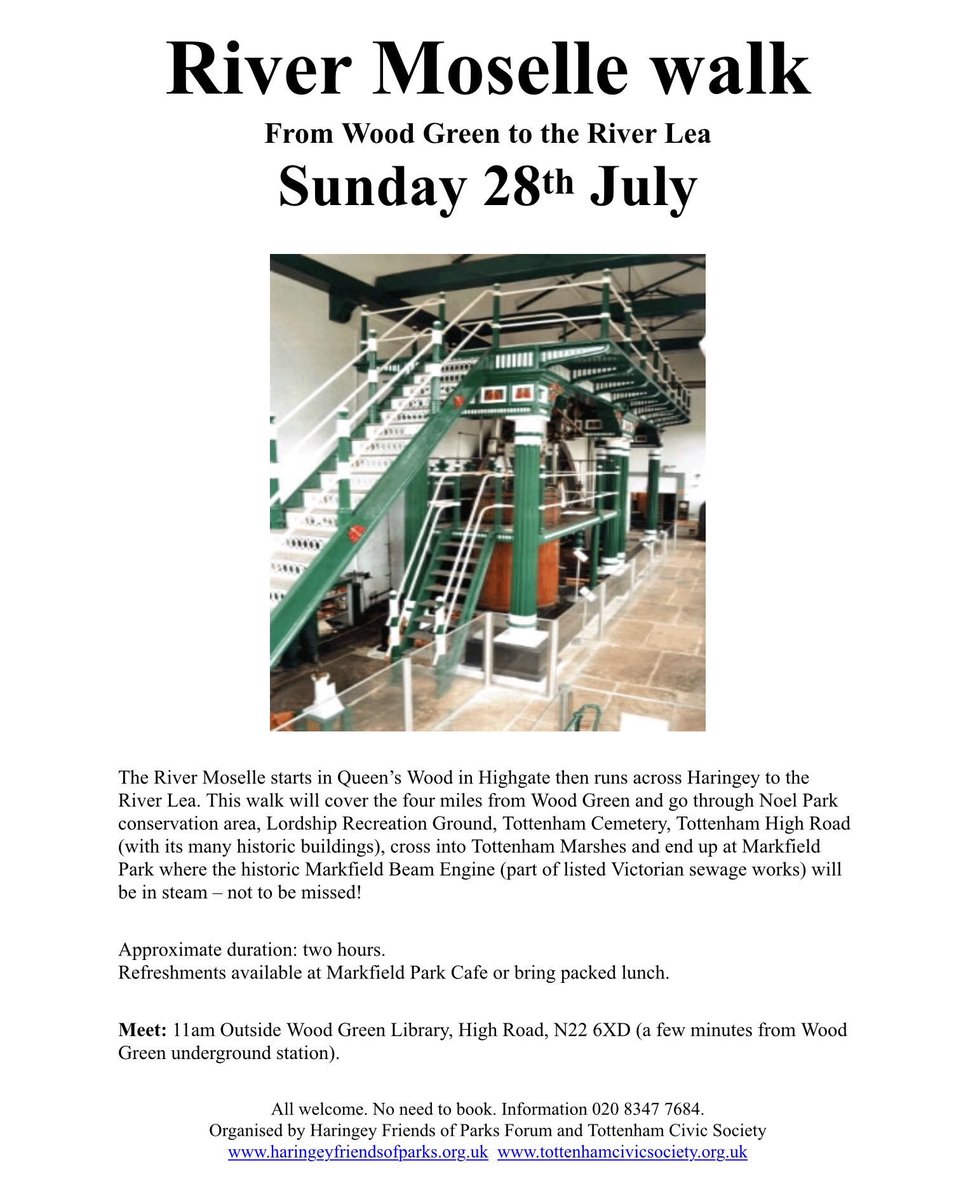 Walk leaders: Haringey Friends of Parks Forum
This second part of the River Moselle walk will cover the four miles from Wood Green and go through the Noel Park conservation area, Lordship Recreation Ground, Tottenham Cemetery, Tottenham High Road (with its many historic buildings), cross into Tottenham Marshes and end at Markfield Park.  The historic, restored Markfield Beam Engine (pictured right), part of the listed Victorian sewage works, will be in steam on that Sunday and is a sight not to be missed.  Refreshments will be available at Markfield Park Cafe, or bring packed lunch.
Meet at 11.00am outside Wood Green Library, High Road, N22 6XD (a few minutes from Wood Green underground station).  Further information from 020 8347 7684
PGC cannot guarantee that all What's On information is 100% accurate. If in doubt, we recommend you contact the organisers or visit their website using the More Details button.