This event was in the past. For current and future events visit our What's On Page
.
Saturday 15 June 2019 12.00pm - 4.00pm
Vintage and Flea Market at Shaftesbury Hall
Shaftesbury Hall, 21 Herbert Road, N11 2QN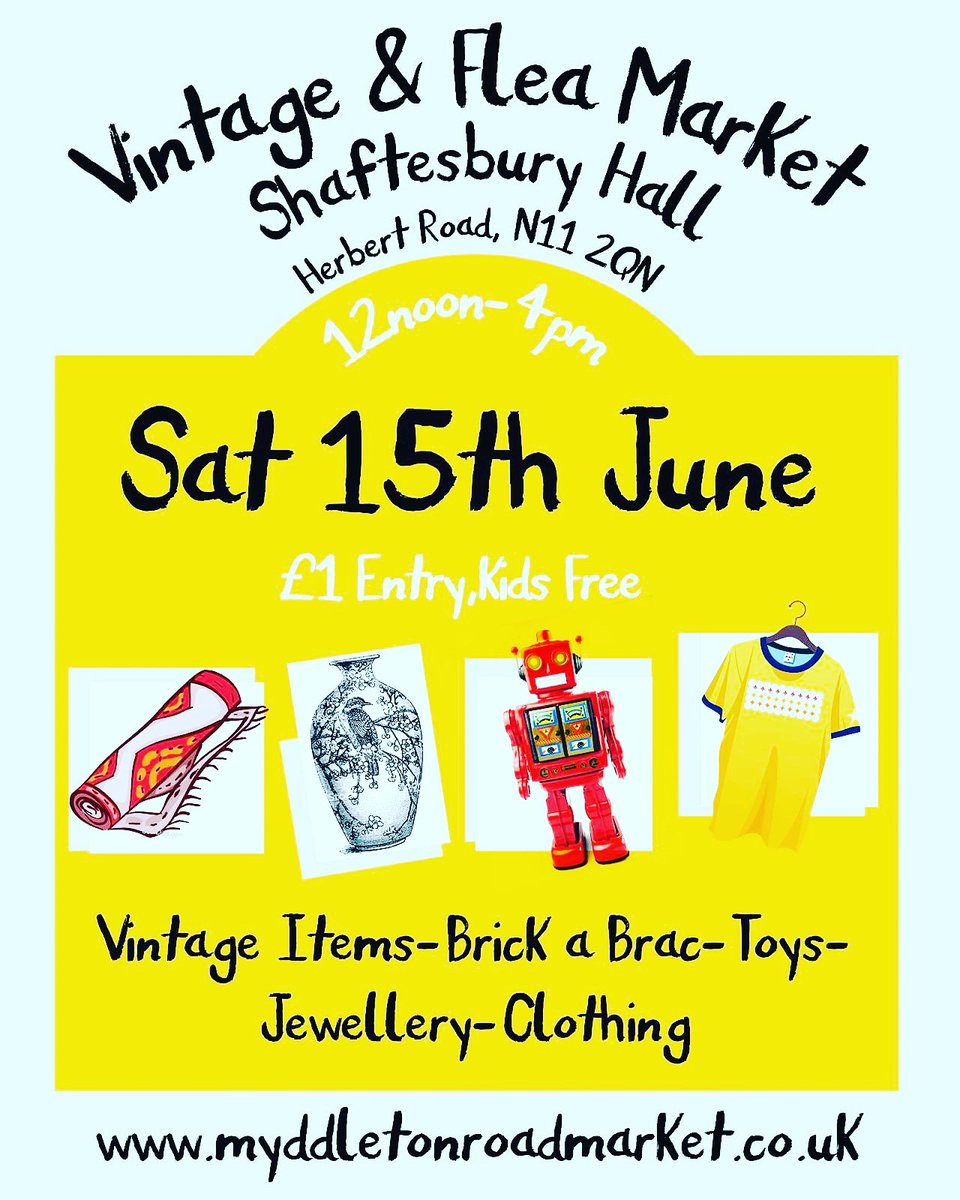 Exclusive offers on vintage items, including clothes, vinyl records, jewellery & more!
£1 adult entry.
To enquire about a table please contact
PGC cannot guarantee that all What's On information is 100% accurate. If in doubt, we recommend you contact the organisers or visit their website using the More Details button.