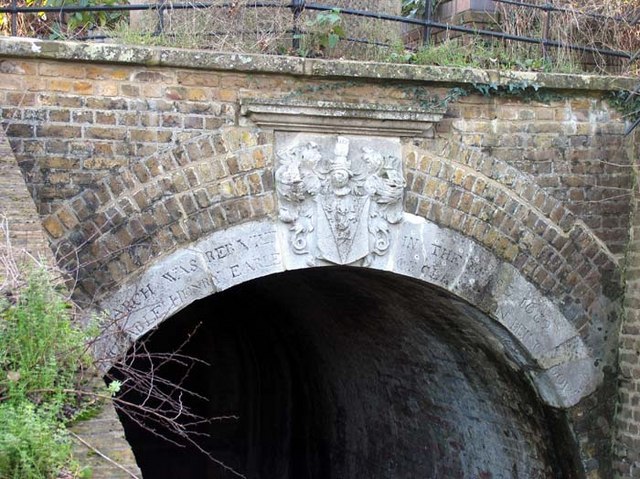 The Enfield Society has reported some positive news about the oldest structure along the New River - the Clarendon Arch, an aqueduct which carries the 17th century manmade river across the Salmons Brook.
The arch is located adjacent to Bush Hill, midway between its junctions with Green Lanes/Green Dragon Lane and Bush Hill Road. In recent years it has not been possible for the public to view the arch and its condition has been deteriorating. With help from Historic England, the Enfield Society has now succeeded in persuading Thames Water to carry out essential maintenance. The Society is also hopeful of restoring access to the currently closed public viewing area, though this will probably be only for arranged visits.
Read more on the Enfield Society website.
The photograph is from the Enfield Society library.